summary | previous count | next count
Rolling clouds at the front of a thunderstorm 17 jul 2004
Pictures taken from the roof of my house 19:23h to 19:27h.
---

No counting this evening. An impressive thunderstorm arrived so it was not usefull to count.

Lightning,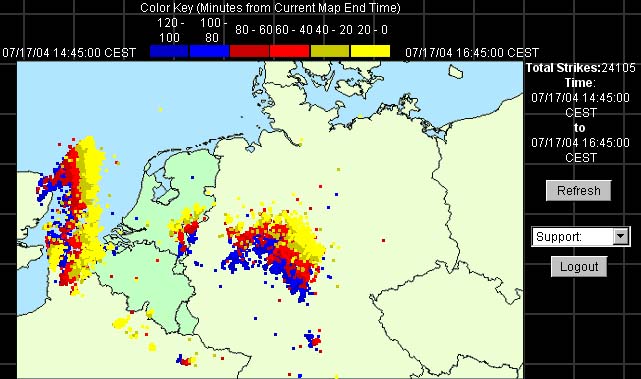 I couldn't reach the site in between (bad luck)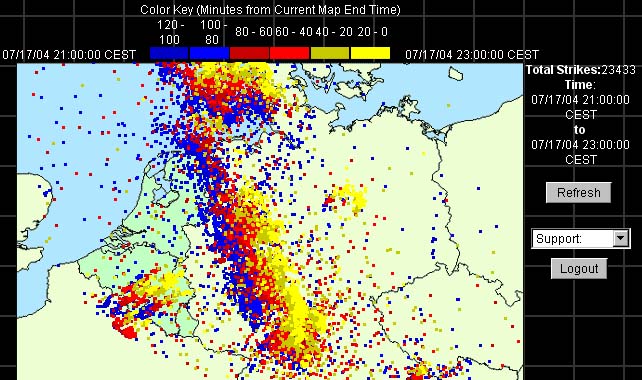 From: http://www.blikseminslagen.com/vdh/gpg/lex1/mapdisplay_free.jsp?Update=Refresh
an with a lot of rain also: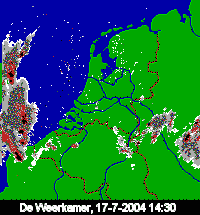 From: http://weerkamer.nl/weer/radar/radar.fpl?uur=6
Quite impressive were the clouds rolling in:
The first nine pictures of this rolling cloud were taken from my roof in four minutes time.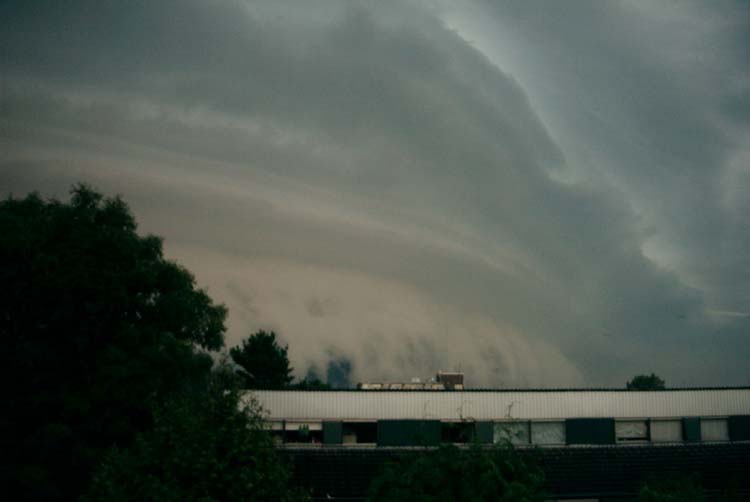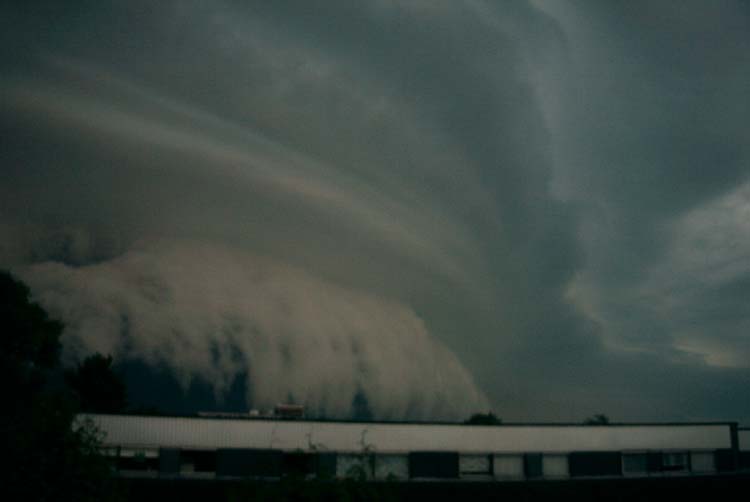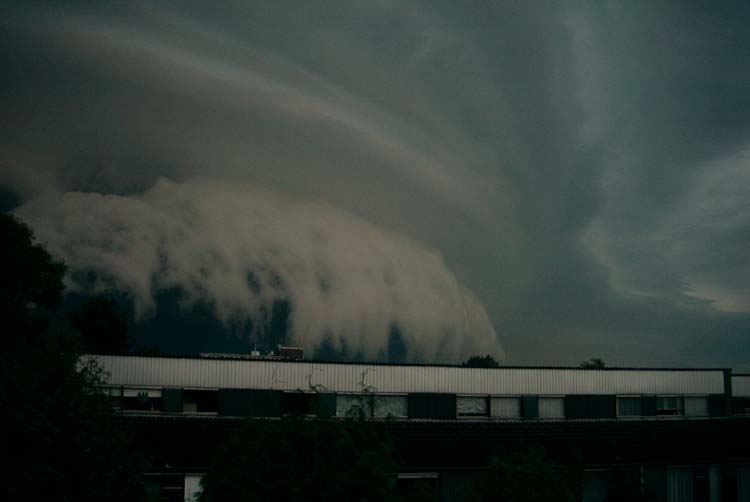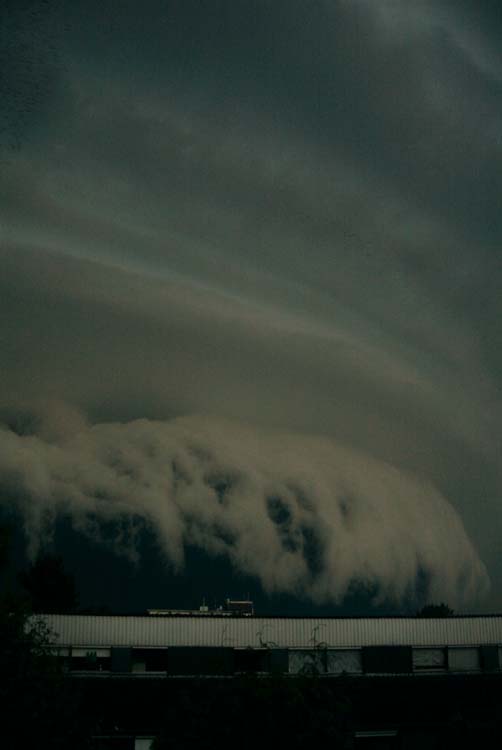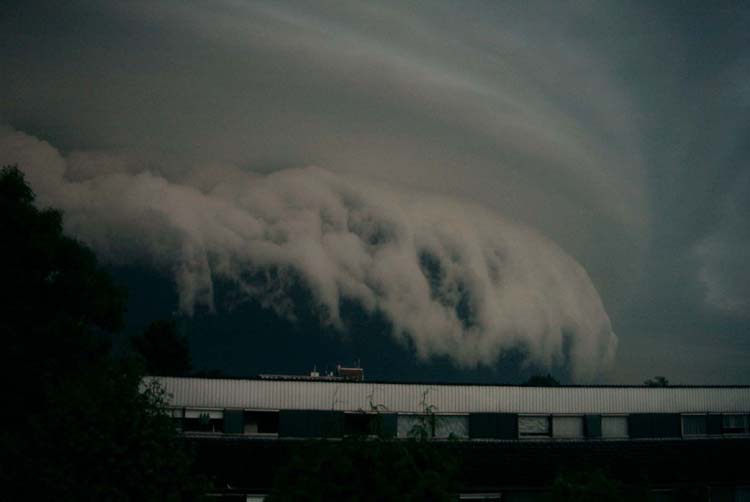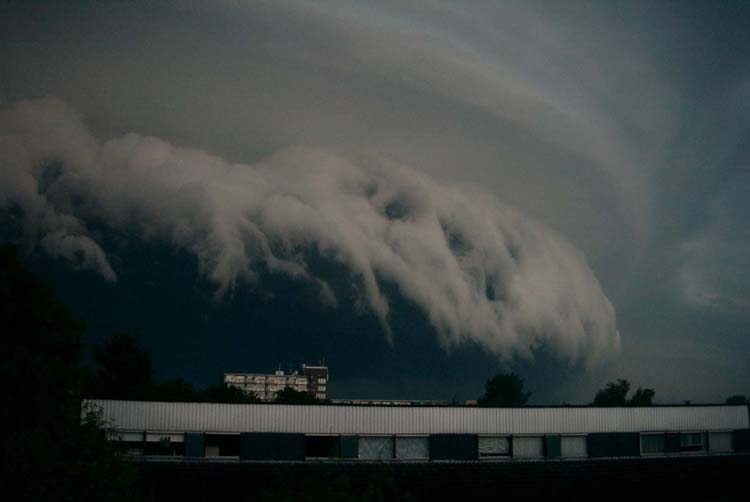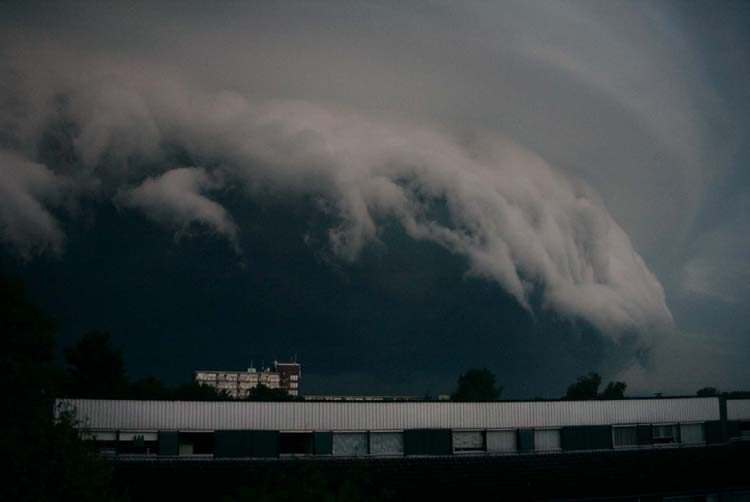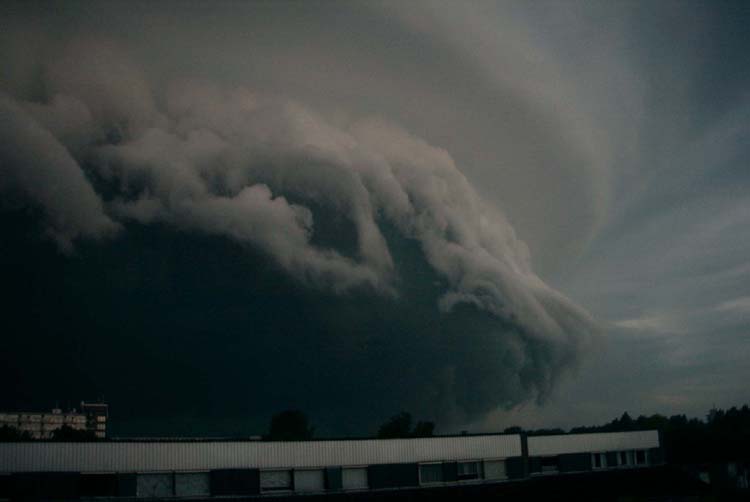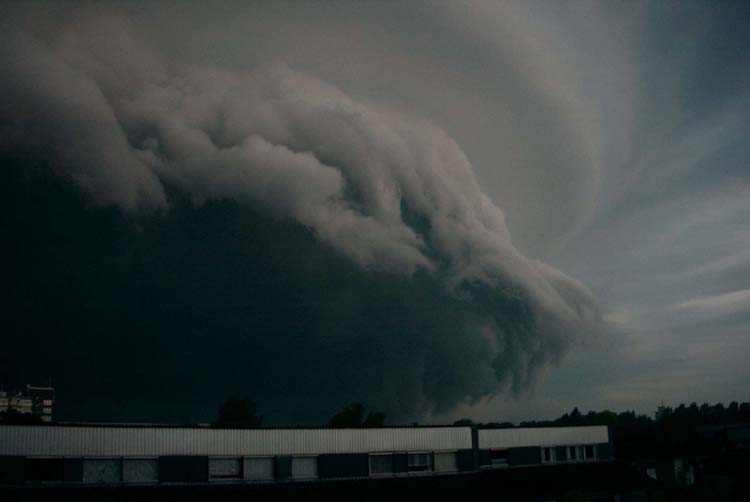 Two more cloud-pictures from the roof that moment: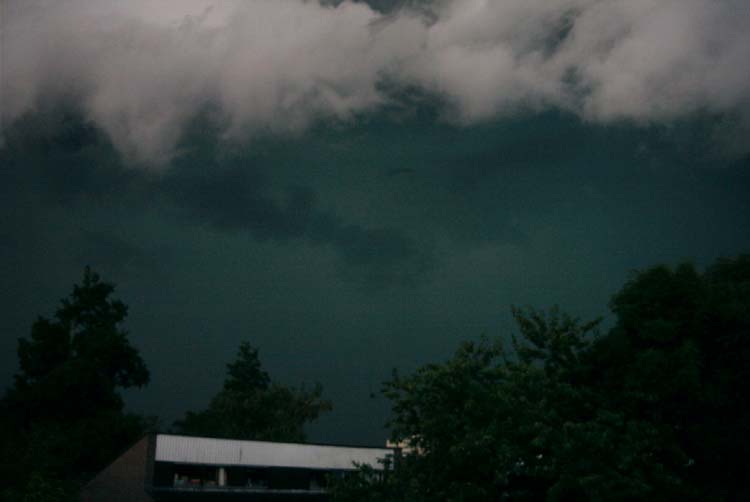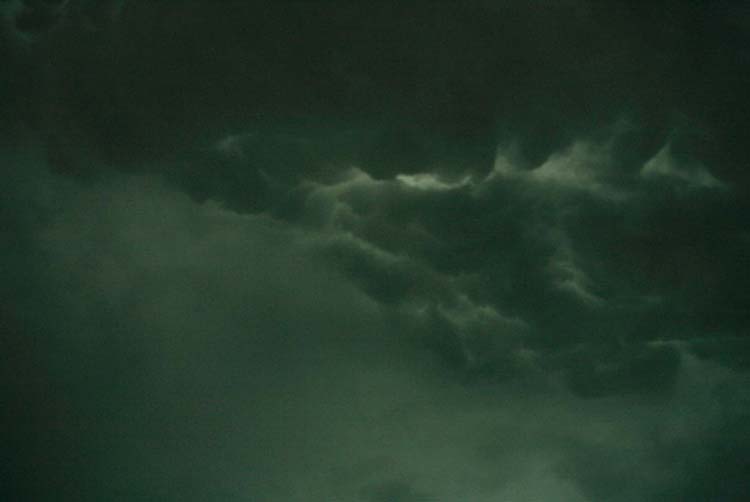 More pictures of this thunderstorm: http://www.meteonet.nl/fotoverslag17072004.htm

---