Note:
Today about 20 - 25 different countingpoint were counting simultaniously. That's why we also counted for five hours. Lucky for us the wheather was good. Gert Prins helped me with the countings.
Local birds and other specialities:
Special today was the Red-throated Pipit which migrated to WSW. A new birdspecies for this place. An other bird I hadn't seen before here was a Stonechat (female).
Again we heard a Bearded Tit passing by, later followed by a small group of four. It really seems that Bearded Tits are migrating at the moment. Last week at Falsterbo, Sweden, we saw several small groups trying to reach Denmark.

Although fishing here is forbidden, this guy couldn't resist the huge Pikes.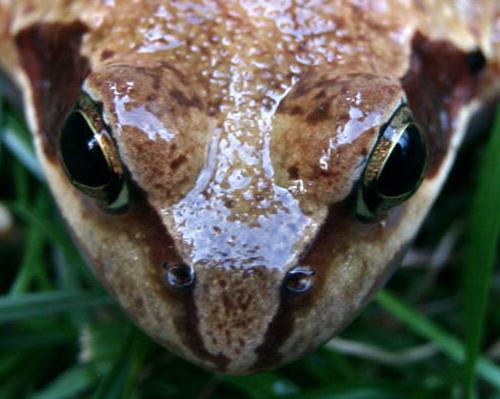 Common Frog (
Rana temporaria
) in my garden today.